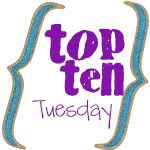 We are working on getting into the Christmas spirit. Not so much working, as watching movies, Christmas and holiday movies. Here are my top ten picks for Christmas movies:
1.
Elf
- this movie cracks me up. I love Will Ferrell, and he is the perfect human Elf. Too cute. (Available from Netflix.)
2.
The Year without a Santa Claus
Oldie, but goodie - it reminds me of my childhood.
3.
A Charlie Brown Christmas
Can't you just hear the Peanuts gang singing Christmas carols? This is a movie that has to be watched (at least once a year, sometimes many more than once at our house.) Anything with Charlie Brown in the title has to be good!
4.
Rudolph the Red Nosed Reindeer
Isn't Rudolph great? Rudolph the red-nosed reindeer had a very shiny nose... Great movie, and you have to sing-along, right?? We do!
5.
The Santa Clause
- I love Tim Allen. He makes me happy. He's the perfect Santa Claus.
6.
The Polar Express
- Another great Christmas movie that we can't miss. I think I'm ready to add this one to our DVD library this year. It's such a great movie.
7.
Dr. Seuss How the Grinch Stole Christmas
- this is the classic original one without Jim Carrey. I like Jim Carrey, but I like this version of the Grinch better - maybe it reminds me of my childhood? Who knows??
8.
The Santa Clause 2
- Still love Tim Allen :) My kids said that all the Santa Clause movies have to be on our list.
9.
The Santa Clause 3
10.
Miracle on 34th Street
- Classic Christmas movie, right? "I believe... I believe... It's silly, but I believe. " Oldie and a goodie!
What are your favorite holiday movies? Is there something else I should add to this list? Don't be shy, let me know. We don't want to miss out!
Be sure to check out other Top Ten Tuesday lists at
Oh Amanda
.