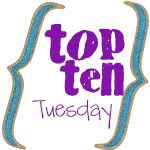 Let me start by saying - I love freebies, so only publishing ten is just a mere tip of the iceberg. I've found many, many more freebies for homeschooling than that. But without further ado, here are ten great freebies that we use to enhance our homeschooling.
1.
Paperback Swap
- list books you are through with, request books in the system - we picked up a lot of great books this way. Also, they have a great wish list system, that keeps track of the books you want, and notifies you when they are available - sweet!
2.
Homeschool Share
- great place to find free unit studies and lapbooks. You can find almost everything here to tie into studies.
3.
Easy Fun School
- more free unit studies - can you tell that we love unit studies at our house? We do, they are fun!
4.
Ambleside Online
- the very first site I discovered when looking into home schooling, still love it for ideas of books and curriculum to follow.
5.
Clickschooling
- great site with web-based curriculum ideas. We don't use this one as much, but the links are awesome!
6.
Freely Educate
- lots of free stuff, you can search by age, subject, grade level - however you like. Some of our best freebies came via this blog!
7.
Post Crossing
- great way to experience real-life geography, by sending and receiving postcards worldwide. Also, works on language arts skills -writing postcards.
8.
FreePrintable.com
- Just what it sounds like, free printables including calendars, worksheets, lesson plans and more.
9.
Learning Page
- More free printables, mainly worksheets, my youngest loves worksheets!
10.
File Folder Fun games
- I love file folder games, and so do my kids! We love this site for all the fun theme-friendly, age specific games. Sweet!
For more Top Ten Tuesday, make sure you drop by
Oh Amanda!
Have a great week!